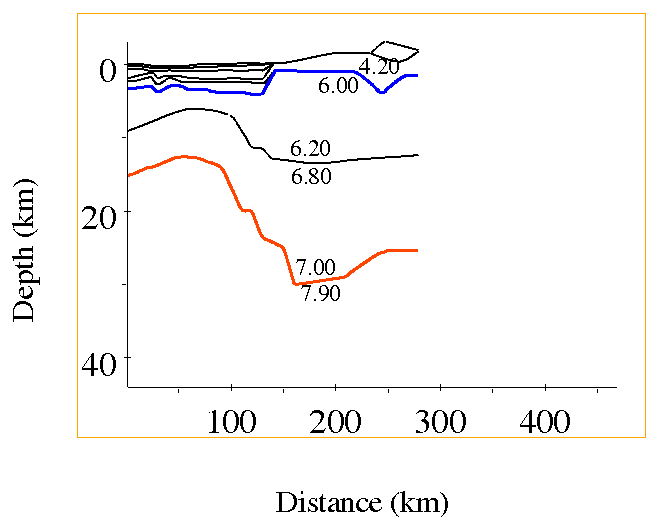 REFERENCES:

    AUTHOR        = Egloff et al.
    YEAR          = 91
    FIGNUMBER     = 18
    SOURCE        = Tectonophysics, 198, 329-353
    TITLE         = Contrasting structural styles of the 
                    eastern and western margins of the 
                    southern Red Sea: the 1988 SONNE 
                    experiment.


The experiment consited of wide-angle reflection and refraction 
seismic profiles measures during the SONNE53 cruise.  18 OBS 
were used at 6 km spacing.  48 explosive charges (25 kg) at 2 km 
spacing and large shots (150 kg) at the ends of the profile were 
fired.  The profile was extended on shore to Sana employing 30 
landstations which recorded the marine shots.

---
This figure is available in gif or postscript format.