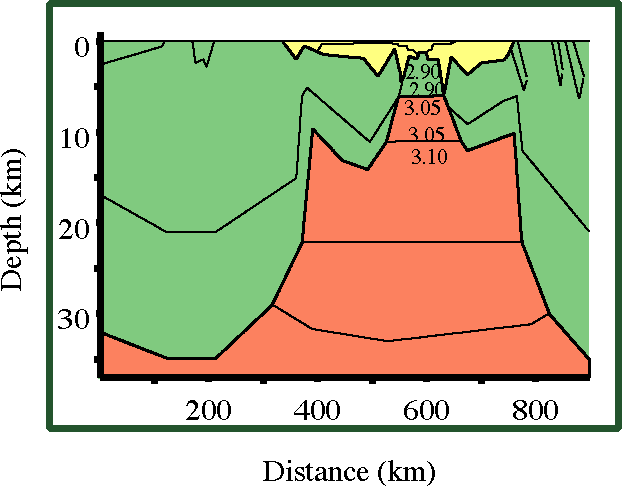 REFERENCES:

    AUTHOR        = Makris and others
    YEAR          = 91
    FIGNUMBER     = 4
    SOURCE        = Tectonophysics, 198, 369-381
    TITLE         = The gravity field of the Red Sea and 
                    East Africa.


In order to interpret this profile, the Bouguer gravity map of 
the Red Sea, the Western Gulf of Aden and the adjoining 
regions of East Africa and Arabia, were utilized. This map was 
computed using all available recent and older data.  It is 
based on the gravity surveys of Ethiopia, Kenya, the Northern 
Red Sea, the Central Red Sea, the Southern Red Sea, Yemen and 
Saudi Arabia.

---
This figure is available in gif or postscript format.