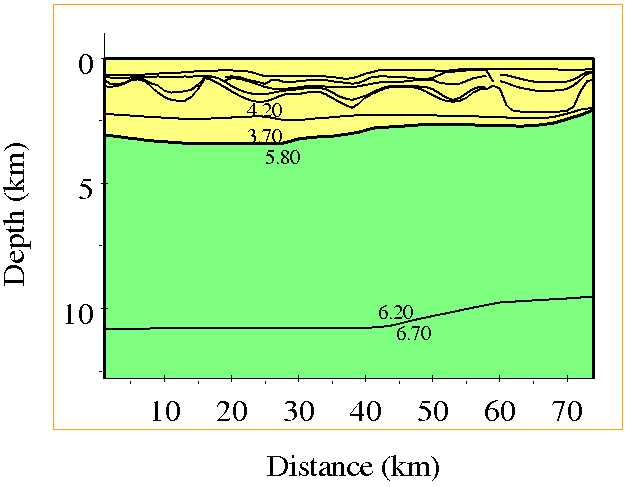 REFERENCES:

    AUTHOR        = Rihm and others
    YEAR          = 91
    FIGNUMBER     = 13a
    SOURCE        = Tectonophysics, 198, 279-295
    TITLE         = Seismic surveys in the Northern Red Sea: 
                    asymetric crustal structure.

Twenty-three MARS-66 seismic stations were used in recording 
the energy, which was generated by five distributed charges 
of 0.8 and 1.6 ton explosives at sea.  Station spacing was 
about 5 km.

---
This figure is available in gif or postscript format.