---
Beauchamp, W., Barazangi, M., Demnati, A., and El Alji, M.
Inversion of synrift normal faults in the High Atlas Mountains, Morocco
The Leading Edge, 16, 1171-1175, 1997.
---
Abstract
---
Structural inversion related to intracontinental rifting occurs when extensional rift faults reverse their sense of motion during subsequent episodes of compressional tectonics. Features generated by extension, such as half grabens, are uplifted to form positive anticlinal structures.
Click here to view a PDF of the published paper
---
Copyright Statement
---
This paper was published in The Leading Edge by the Society for Exploration Geophysics (SEG), and SEG retains the copyright.
---
Key Figures and Captions
---
Figure 6. Block diagrams based upon structural relationships mapped in the field depicting the effects of pre-existing syn-rift structures upon inversion structures. Two opposing syn-rift half grabens are inverted along existing reactivated faults resulting in two oppositely verging fault-propagation folds.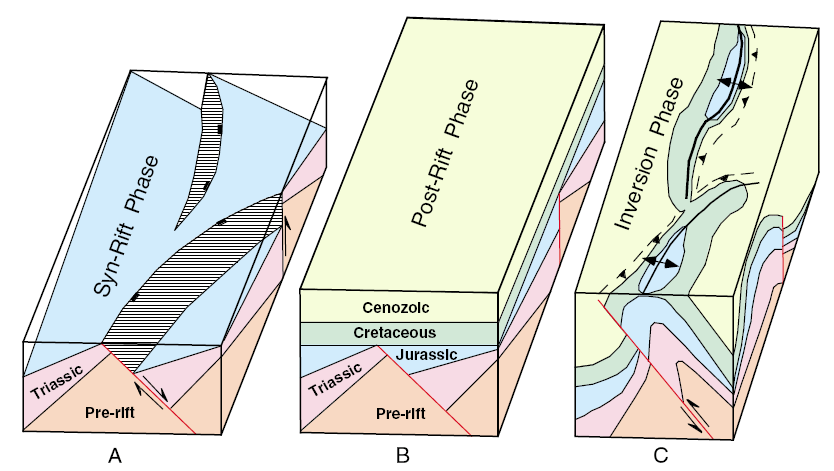 ---