Weldon Beauchamp
Cornell University-Department of Geological Sciences
---
Tectonic Evolution of the Atlas Mountains, North Africa
---
Research Objectives: Studies of the tectonic history of the Atlas mountains, using a geographical information system (GIS) to integrate:geophysics ,field geology and remote sensing data.
This research is in collaboration with :
ONAREP- Office National de Recherches et d'Exploitations Petrolieres, Rabat, Morocco
Moroccan Geological Survey-Ministere de l'Energie et des Mines Direction de la Geologie
Morocco Universite Mohammed V- Institute Scientifique, Rabat Morocco
GEOTRACK International Pty. Ltd. , Melbourne University, Australia
---
Beauchamp, Weldon H. , Muawia Barazangi, Ahmed Demnati, Mohamed El Alji,1996,
Intracontinental Rifting and Inversion: the Missour Basin and Atlas Mountains, Morocco.
(Beauchamp.PDF, 5.3 mb) can be downloaded from the link below:
---
LANDSAT-TM satellite mosaic of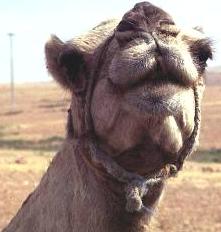 the High Atlas mountains, Morocco
(bands 7/red, 4/green, 2/blue)
(High Atlas.GIF, 755 kb):
---
---
Links
For comments, suggestions or collaboration contact me at the address below: